In today's internet-driven society, social media channels have become one of the frontiers of marketing that allow businesses to thrive. As the popularity of various social media platforms continues to grow, reaching the right market and creating brand awareness on social media is becoming crucial. Moreover, social media has become a major source of information to a greater audience. With that, it has also become a vital factor in increasing search ranking, organic traffic, and conversions.
Statistics shows the number of users in the global population growing to 4.57 billion, with 346 million new social media users. With this in mind, many marketers now tap social media marketing to reach their prospects and maximize the time online to bolster their brand engagement. Since the birth of digital marketing, various B2B social media marketing methods qualify as the best marketing effort especially for small businesses.
Best Social Media Marketing Company
The 5 Best Social Media Marketing Services
Many businesses allow marketers to set campaign strategies to promote content and boost engagement. Many social networks enable marketers to tailor their contents to what resonates with the audience. Thus, as a small business owner, you should refocus your marketing goals in line with social media trends to win the hearts of your target demographic.
Drive a return on investment from various social media platforms! That said, pave the way to business marketing success by working with industry experts who can adapt to various marketing trends and take action. Before you take the leap and engage using SMM, choose the best social media marketing service provider first to cater to your needs and meet your objectives.
Allowing the professionals to manage social media is a great way to get the most out of it. After all, there's a big difference between checking Facebook to see what your friends are up to and using it to accomplish your business goals. So, here's a rundown of the top social media marketing companies that could assist you achieve your goals:

Since 2005, Thrive Internet Marketing Agency has earned a reputation as one of the leading digital marketing and web design agencies. Since then, the company has received multiple awards and recognition from a number of leading industry review sites. Plus, they were featured in different media agencies such as The Huffington Post, Search Engine Journal, and Forbes.
Thrive Internet Marketing Agency, unlike other social media marketing service providers, does not offer a service price list on their website. However, they encourage you to contact them to get your free social media marketing proposal.
A team of dedicated expert individuals says a lot about backing their customer support. Comments from recent clients say that Thrive's customer service was great to work with, prompt and straightforward. You can call them during their office hours from Monday to Friday, 8:30am to 5:30pm.

WordStream has been active in the industry for the past 12 years. This organization, which provides advertising services and solutions, is dedicated to simplifying online advertising, from advertisement development to campaign monitoring. As a Google Premier partner, they serve companies and communities across the United States.
WordStream offers free Google Ads Performance Grader, free Facebook Ads Grader, and free keyword tool. Although the specifics of pricing are not mentioned on the website, their service prices start at $229 per month.
Almost all client evaluations state that WordStream's customer service is outstanding. The WordStream crew is kind and helpful. Throughout the day, their customer support crew not only responds to client concerns but is also friendly and willing to assist. Also, their LOCALiQ live chat is available 24/7 with highly trained agents.

As a provider of technology-enabled digital marketing solutions, WebFX develops tailored plans for each customer depending on their needs and objectives. The company—composed of skilled marketers, designers, and developers—focuses on metrics that generate leads and revenue. They provide full-service plans to each customer and use a mix of digital channels to boost exposure, conversion, and income.
WebFX offers custom social media marketing management services. They have monthly standard consultation and reporting plans:
For the weekly plans as well as the
full price list
of their social media marketing services, you may check it on their website.
The overall client feedback on the company's customer support is strikingly positive. Their account managers that will be partnered with their clients can be reached out to when needed. WebFX has offices in Baltimore, Boston, Dallas, Harrisburg, New York City, Philadelphia, Tampa, and Washington, DC. You can also
call if you have inquiries
.
Best Transactional Service

Founded in 2007, Blue Corona is dedicated to helping business owners monitor their advertising results as well as generate more leads and sales from the web. They claim that their clients come from almost every business-to-consumer (B2C) service industry, from clean energy and solar panels to roofing companies and HVAC; and have measurably increased their marketing performance and return on investment. With the data gathered from tracking and the insights given by Blue Corona, clients will be able to cross out ineffective advertising strategies and immediately determine innovative marketing strategies that will potentially help them grow their business.
Since service rates are not mentioned on their website, clients need to contact Blue Corona first in order to get a quote. On the other hand, their pricing varies depending on the package you choose, sales goals, marketing needs, and wants.
Blue Corona has offices in Maryland and North Carolina, and can be reached through their inquiry form and phone. Clients may also communicate with them using different social media platforms. However, they are only available from Monday to Friday.
Best Marketing Automation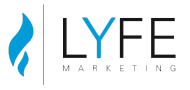 LYFE Marketing leverages their expertise in creating and handling top-performing social media campaigns for businesses. They promise to help clients and companies grow their business through social media marketing services and other related solutions. Recognized as one of the top digital marketing agencies in 2020, LYFE Marketing continues to deliver proven solutions and years of expertise to the social media marketing space.
LYFE Marketing pricing differs depending on the services you and your business needs. As for their social media marketing services, clients may choose from three options. These include the following:
Clients may reach out and schedule a call with LYFE Marketing by filling in and submitting the form dedicated for questions, inquiries, and concerns. Aside from this, they can also be contacted through phone and social media platforms. However, as of writing, their working hours are not indicated on their website.
Social media marketing has been one of the most powerful tools in marketing products and businesses since the creation of the internet. The world of marketing shifted when social media platforms started booming and people can't seem to get enough of it. This new form of marketing may be effective, but it is complicated to execute; further validating social media marketing's important role in every business today.
Therefore, employing someone to handle your social media marketing is definitely an ideal choice. And since we always want to help you get the best services you need, we have researched and reviewed some social media marketing service providers that are worth your investment. To find out about which best social media marketing service provider you should hire, read our comprehensive review of the 5 firms or platforms on our list.